In-house catering - culinary delights
The Biosphere Potsdam will spoil your guests during your event with in-house catering. Before you take your breath-taking journey through the jungle, we will welcome your guests with a tropical cocktail and finger food. We can provide a variety of buffets. The versatility of our cuisine ranges from tropical to rustic to international buffets and is an unforgettable, culinary experience under the palms for everyone. We are also happy to serve set meals in our restaurant.
We can adapt our selection of meals to suit your event: conference snacks, BBQ buffets, wedding meals, family brunch, welcome snacks, live cooking - we are happy to advise you! All our meals are freshly prepared by our international kitchen team. Choose from our suggestions or have a buffet or set meal tailored to your event.
The commitment of the Biosphere Potsdam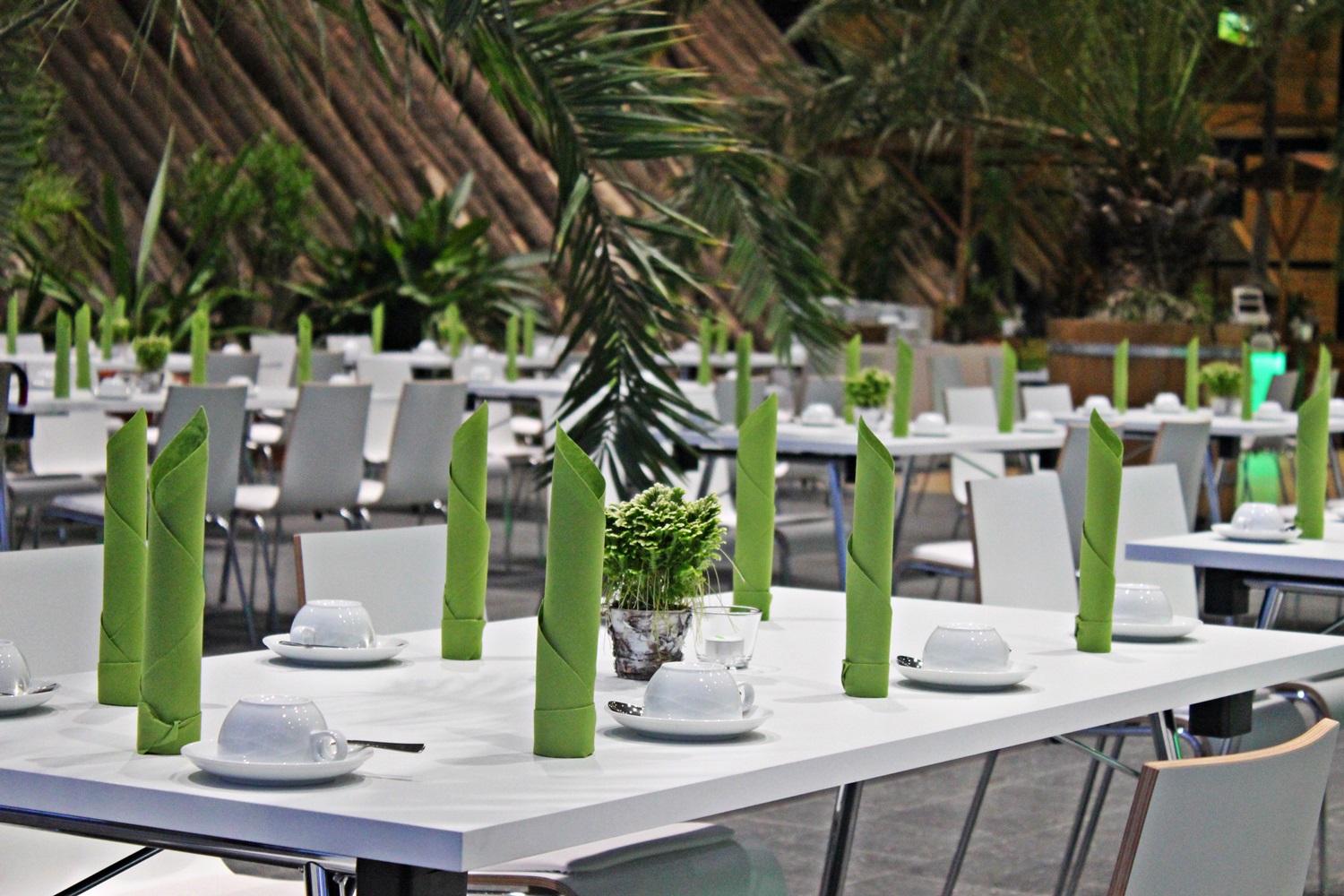 The environmental concept with the motto "Experience the tropics in a variety of ways" runs like a green thread through the thoughts and actions of the Biosphere Potsdam. The Gastronomy Department of the Biosphere Potsdam is taking the following concrete measures to promote environmental awareness:
Conscious and sustainable use of food:
The gastronomic part of the events is prepared and carried out by the in-house biosphere kitchen team, so that there is a complete overview of the origin of the products used and their processing
In order to promote the local economy and avoid long transport routes, food is largely obtained from regional suppliers (mostly in organic quality or certified organic)
Attention is paid to the conscious, resource-saving and sustainable processing of food
In particular, products from organic farming as well as untreated and fairly produced products are used
Only fresh products are used in the preparation of meals. In addition to meat and fish dishes, there is a wide range of dishes for vegetarians and vegans, and food intolerances are also given the necessary attention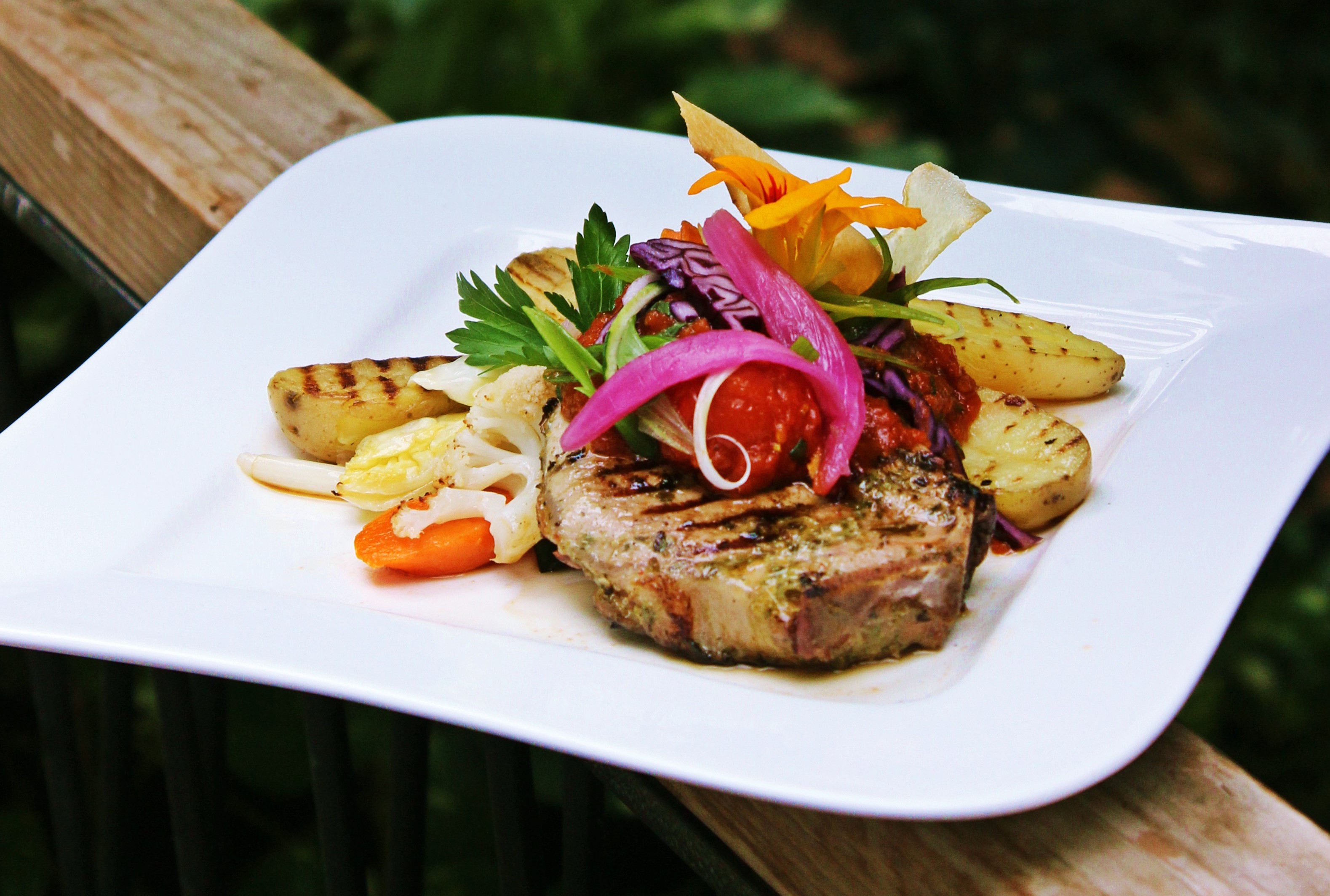 Our suppliers:
We source our meat from the regional Fleischerei Gädecke, which has made responsible behavior towards animals its guiding principle since 1935. We guarantee this through large pastures, modern stables, the renunciation of antibiotics and a gentle and short transport of the animals to a nearby slaughterhouse.
The Gläserne Molkerei supplies us with the dairy products. By working exclusively with certified organic farmers and the annual inspection of each individual barn, it is ensured that all suppliers comply with their philosophy and that the well-being and health of the cows are the focus.
We receive other products such as eggs and pork from our regional supplier, the Havelland Express. Their promise of freshness and origin guarantees regional and impeccable food, which they assure us and you through personal control and relationships with their partners.
Avoidance of waste and reclamation of resources:
With the help of the ReFood system, leftover food is converted into environmentally friendly energy
Wherever possible, disposable packaging is avoided
The waste that arises is of course separated and, with the help of a certified partner, transferred to recycling and recovery processes
Find out more about sustainability in the Potsdam Biosphere here.